Services
Assisted Stretching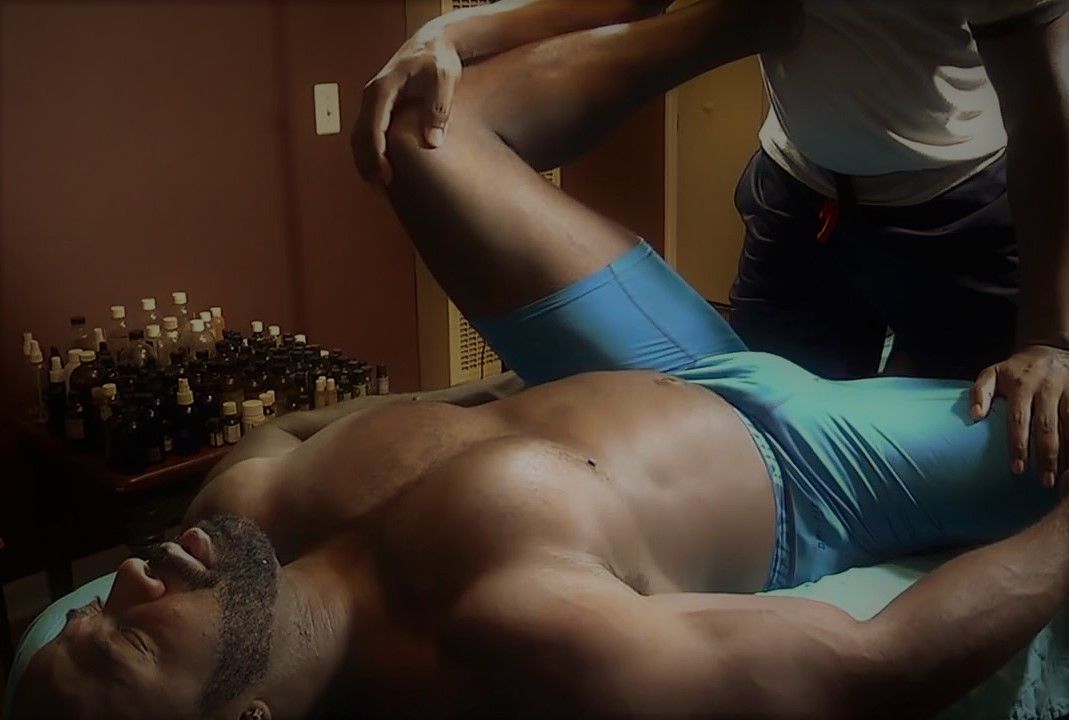 As you probably already know, stretching your muscles not only reduces your chance of injury, but also strengthens your tendons and improves your circulation. With that in mind I've put together a set of systematic movements and stretching techniques to aide in recovery, injury prevention, and the maintenance of joint and muscle health. This service can be booked as an add-on or stand alone session.
Custom Therapeutic Massage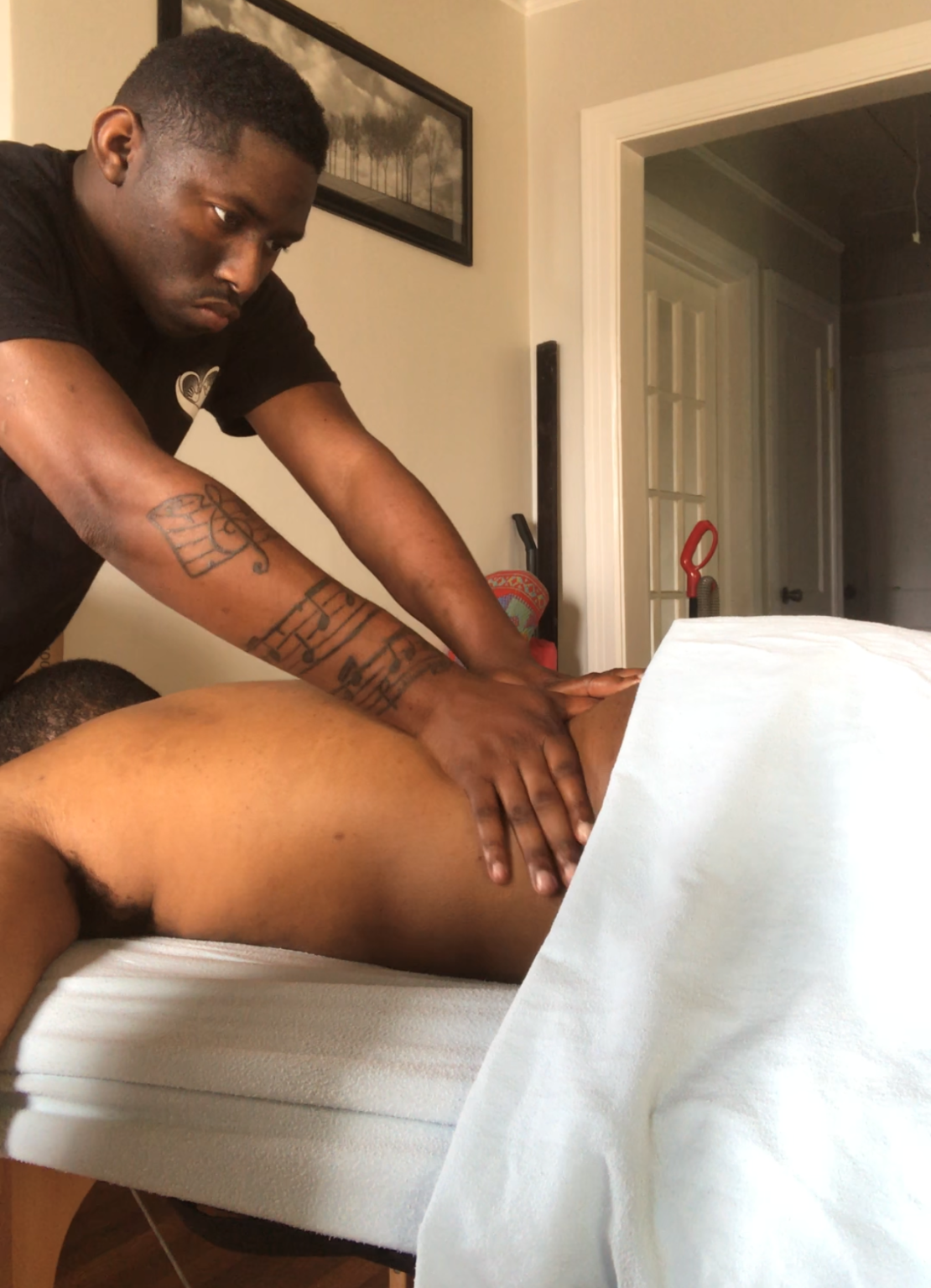 Fully customized service using varied pressure and a mixture of techniques such as deep tissue, neuromuscular therapy, and myofascial release to treat injuries and discomfort, reduce pain and increase range of motion. Sessions also include a personal consultation, to assess client needs, a heated massage table, hot towels, and travel up to twenty-five miles. An extended travel fee of $0.25 per mile will be added to appointments reaching beyond this radius . Add ons such as aromatherapy, BioCare Treatment, Heatwave, Hot Stone Facial, and Sugar Foot Scrubs, can be integrated into any session for an additional cost, prices are listed below.
Hot Stone Therapy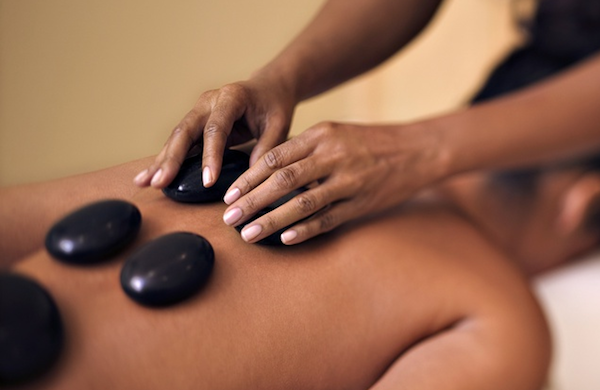 Hot Stone Therapy is a style of massage where heated stones are placed at specific sites on your body to deepen relaxation and promote circulation in your muscles. Muscles that are heated with these stones release tension and stress much more deeply and quickly than with a traditional massage. The overall experience is very relaxing, nurturing, and rejuvenating.
Outcall Appointments
Please be advised that an additional rate of $0.75/mi may apply for appointments located more than twenty-five miles from my office. Also for hotels that require valet parking, I will accept the coverage of parking in lieu of a tip. For out of state trips or any other questions please contact me.
Chair Massage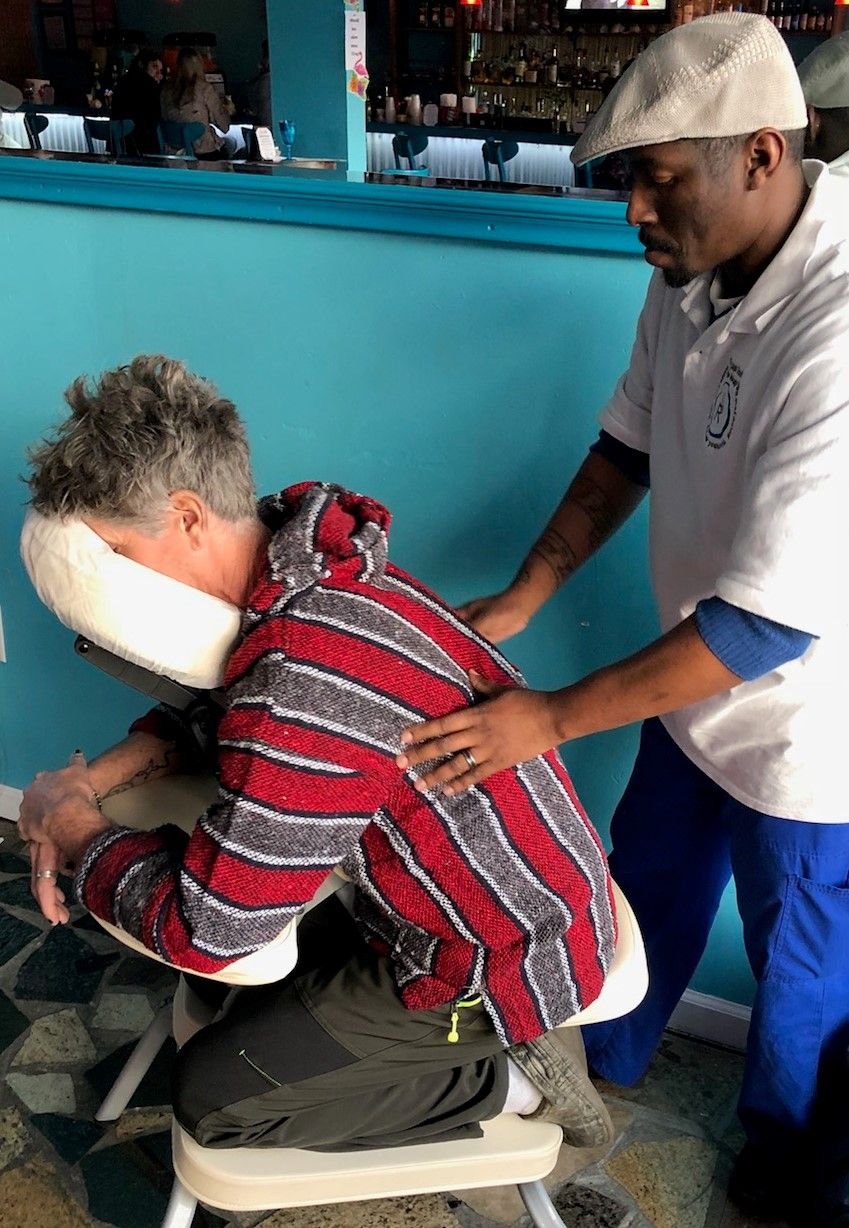 Chair massage is a popular way of relieving stress and releasing tension right in your home or workplace. You receive your massage in a specialized ergonomic chair which I bring to your location. In addition to the usual health benefits of massage, another benefit of chair massage is that it is done over the clothing. With seated massage, you can avoid the discomfort and awkwardness that you may feel in disrobing for a traditional massage. Also, chair massage sessions are usually shorter than traditional massage, making it convenient enough to fit into your busy schedule.
Chakra Balancing/Tuning
Energy work is based on the belief that everyone has a "life force", and that the body needs to sustain its balance for optimum health. Anytime you experience emotional or physical illness, it indicates that your life force has simply become unbalanced. I work directly with your energy field to restore balance and flow to your entire system. And once your energy field has been restored to full health, your body will follow.
Enhancements
Add even more to your customized massage by indulging yourself with one or more of these great enhancements.
Aromatherapy
Aromatic essences from plants are used to balance, harmonize and promote the health of your body, mind and spirit.
BioCare Treatment
Medical-grade analgesics, "Prossage & BioFreeze,"made with all natural ingredients, are used to administer a warming and cooling contrast therapy to relieve deep muscle pain without the intense pressure of a deep tissue massage, which may be uncomfortable to some people.
Heatwave
Experience the "SYNERGY" of soothing warmth, custom pressure, and rhythmical motion with a Hand-Crafted Synergy Stone integrated into your customized massage creating a relaxing and therapeutic sensation that you'll be sure to love.
Hot Stone Facial Massage
Hot stones placed on your face will melt away tension and fatigue. Warm, smooth stones are used to gently massage the face and neck, as circulation is stimulated and toxins are eliminated, but other benefits include firming, toning and excess fluid removal. Hot towel wrap and cleanse with after hot stones treatment optional. (Service can be booked as add on or stand alone session.)
Sugar Foot Scrub
Soothe tired and achy feet with a relaxing scrub that exfoliates, moisturizes, and stimulates blood flow which can alleviate a number of issues that can be caused by poor circulation.